The importance of MRI scan in detection of breast cancer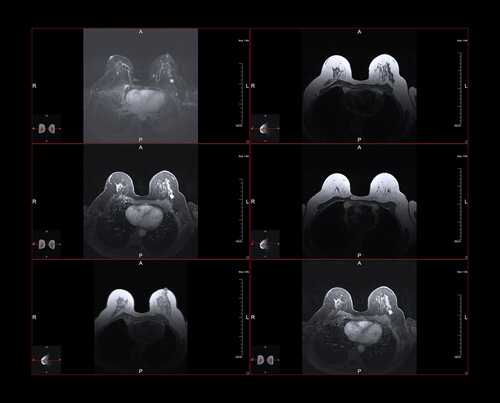 Magnetic resonance imaging (MRI) of the breast is an important tool in diagnosis of breast cancer. The advantage of MRI scan over mammogram and ultrasonography is clearly proved in many literatures.
MRI scan is found to be superior to mammography as it can detect early stage microscopic breast cancer.
Also, MRI scan of breast can detect occult primary breast cancer presenting as axillary lymphadenopathy up to 75 % with average tumor size of 15 mm.
By this way MRI breast helps to decrease the rate of radical mastectomy in favor of breast conservation procedures and improving the outcome of breast cancer management.
MRI breast is an important tool in the course of breast cancer management from diagnosis, staging, assessing response of treatment and follow up to check for tumors of the breast and looking to the other breast for any lesion.
The use of MRI as a routine screening tool is still in debate due to relatively high cost over mammography however for certain women at high risk for breast cancer, a screening MRI is recommended along with a yearly mammogram.