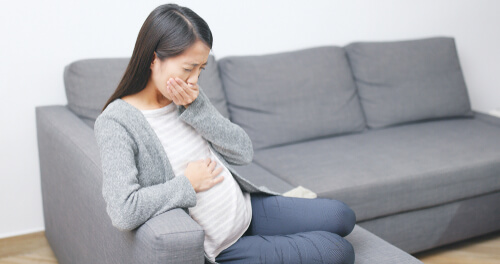 Why do I have nausea and vomiting in pregnancy?
70% of pregnant ladies experience nausea during the first trimester, which has been termed as morning sickness, even though it can occur anytime throughout the day.
The cause of nausea and vomiting is still unclear, but it is strongly linked to the elevation of estrogen, progesterone and HCG.
It also could be due to hypoglycemia and can be treated with frequent snacking.
Most cases of nausea and vomiting will stop by week 16-20 of gestation.
Management:
Reassurance to the pregnant lady that the case will improve and that it is not associated with a poor pregnancy outcome.
Ginger and peppermint have showed to reduce the duration and sensitivity of nausea and vomiting in pregnancy and appear to be safe for the fetus.
Frequent snacking and avoid having an empty stomach.
Avoid spicy and fatty foods.
Take cold drinks.
Avoid brushing your teeth immediately after meal. Try to have biscuit or crackers before you get up out of the bed in the morning.
Click here to know more about Delivery Packages