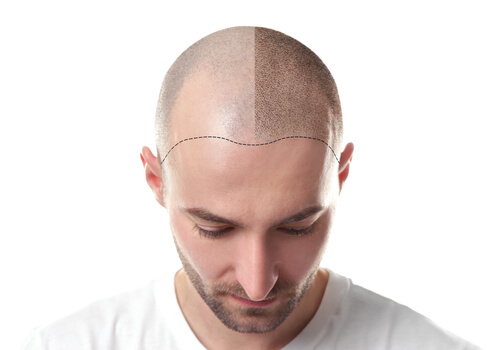 Why choose DRHC for your hair transplant?
DRHC is an outcome of updated scientific facilities, a highly skilled and dedicated team of assistants and matured artistic expertise, providing state-of-the-art services in the hair restorative industry. Dr Ahsen Farooque is an internationally known figure in the hair restorative industry.
At DRHC each hair transplant client is evaluated for careful graft calculation, type of follicular grafts, diameter, texture and location of donor's hair, hair line design with respect to the shape of head and face as well as client's age and his personal considerations to help plan out a best suitable strategy for outclass natural results.
We feel proud for offering the highly innovative, FUE-Direct technique, the world's most preferred hair restorative protocol procedure which allows the maximum density of transplanted hair without removal of donor strip and stitching, safely and easily. In addition, we provide modern medical treatments for hair loss disorders including laser therapy, medical prescriptions and hair stimulants to the clients, whenever required.