Audiology Awareness Month – Understanding the important role played by Audiologists
Proper hearing is an essential ability that helps individuals to enjoy life fully. Sadly, hearing loss is becoming an increasing health issue even though in most cases the issue is often preventable. This is one of the reasons that the American Academy of Audiology has dedicated the entire month of October towards creating awareness amongst the masses about audiology and the importance of protecting the ability of hearing.
To achieve this objective, the Academy distributes a wide range of materials, including press releases and audio slots that are mp3 based besides encouraging the audiologists to take appropriate action within their local neighbourhoods.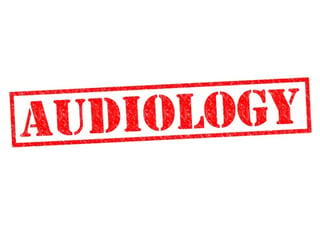 Understanding the common causes of Hearing Loss
In most cases, damage to the hearing sensory systems has been found to be the common cause of hearing loss. In addition, excessive exposure to loud noise is also known to be responsible for causing hearing impairment.
Many times, patients might lose their hearing ability due to an injury or trauma suffered as a result of an accident. Apart from the above causes, a major reason that causes the problem to worsen is the delay in the time for seeking treatment for the problem.
According to a report, a majority of patients wait for seven to 10 years on an average before consulting an audiologist. During this time, minor hearing impairment issues can turn into major problems that are untreatable in most cases.
How an Audiologist can help?
An audiologist is a professionally trained and qualified health care provider, capable of evaluating, diagnosing, treating and managing hearing loss and balance disorders. These primary health-care professionals work in hospitals, private practices, clinics, ENT offices as well as educational and government institutions.
Audiologists can play a critical role in highlighting the importance of hearing health amongst people but can also resolve any doubts queries that people might be having about this medical niche in the most satisfactory manner.
They also educate the masses about the various methods of treating hearing impairment well in time to prevent the patients from completely loosing this ability.
Audiologists and Audiology Awareness
During the entire month of October, the audiologists make special efforts to make more and more people aware of the potential ramifications of overlooking even minor hearing defects.
They also create awareness about the various physical and psychological causes that might lead to this problem, besides educating people about the benefits of getting timely medical care and treatment.
Various means and methods are used to enhance the reach of the campaign including seeking the help of community-based organizations and spreading awareness through social media channels.