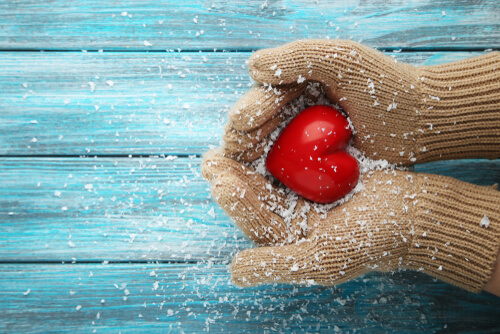 Environmental factors that impact cardiovascular risk
Missing Cardiovascular Risk Factors
There are some environmental factors that impact cardiovascular risk, like cold weather and high temperature.
Cold weather it is associated with a higher risk for heart attack, each 10 degrees drop in temperature increase the risk by 7%. So probability of getting heart attacks on a cold day is higher.
Severe spikes in temperature increase the risk of heart attacks I will mention about two studies about that one from USA and another one from Germany.
Risk of heart attacks and stroke is highly associated with poor sleep.
Women under 45 years old with diabetes have six-fold risk of heart attack.
Now let as talk about the studies which highlighted the correlation between global warming and hot climate and heart attacks,
Munich study in Germany between 1987-2014 they enrolled 27000 patient in this study they have found increased in heat-induced heart attack risk especially in the recent years, resulting from global warming but also a consequence of an increase in risk incidence of diabetes and hyperlipidemia, which made the population more susceptible to heat, though we have to take great consideration about high temperature as a potential trigger for heart attacks especially in view of climate changes.
Global warming will cause an extreme weather events, so fluctuation in out door temperature could potentially lead to an increased number of heart attacks and affect global cardiac health in the future.
Michigan study in USA between 2010 – 2016 they enrolled 30000 patient in different 45 hospital in Michigan, they found that a greater temperature fluctuation was associated with significantly higher rate of heart attack, so for every 9 degrees of temperature fluctuation there was 5 % increase by the risk of heart attack, especially when this swings of more than 45 degrees in comparison with swing between 18-45 degrees, and fluctuation in temperature were more likely to trigger heart attacks in warmer weather.
What the meaning of daily temperature fluctuation?
It is defined as the difference between the highest and lowest temperature recorded on the day of the heart attack.
We should think about the impact of our environment on heart health because it is cardiovascular risk like other known risk factors as: Hypertension – hypercholesterolemia – diabetes – smoking – obesity – sedentary life and inactivity – emotionally and physically stress – positive family history and so on.
Know more about Heart Diseases