If you suffer from anal fistula you would understand how troublesome is the condition, and how much it is affecting your activities of daily living and your family in general. This is particularly due to the pain and associated complication which can lead to a serious infection in the anal area.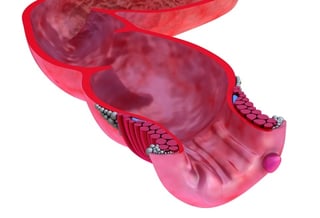 Thank you for the Video Assisted Anal Fistula Treatment (VAAFT) which has advanced the treatment of this condition to the highest level. Here are the reasons why we believe that we can beat this condition for you in the best satisfactory way.
Availability of highly advanced equipment including the Fistuloscope and the associated instrument to treat the fistula tract appropriately.
Experienced Surgeon who knows how to handle the instrument and the condition in the best way.
In addition to the video technique, we carry out extra steps to eliminate the source of the fistula from the inside of the canal by carrying out an advancement flap.
We also use collagen paste within the treated tract to reduce the chance of recurrence to almost zero with a very high success rate.
More importantly, we believe that the analysis of the case with the pre-operative investigation including an MRI scan is the key to achieving the treatment target by studying the tract carefully and assessing any accessory tract which needs to be dealt with carefully to avoid any recurrence.
We also take special consideration to improving the metabolic condition of your body to help you heal your condition without compromising taking into consideration your medical history and other associated disorders.
Very close follow-up post-operatively is also a key to successful treatment and this is what our surgeon provides in all his cases to guarantee the highest possible success rate with no recurrence or complication.
For anal fistula treatment, please click on this link.