When to consult a doctor when you have neck pain?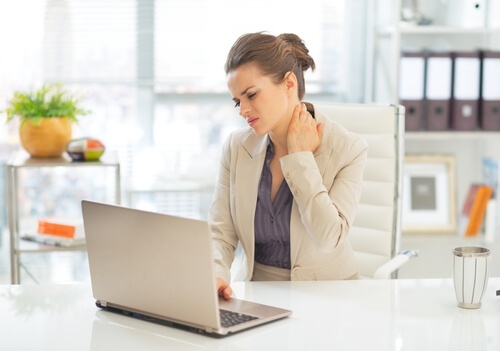 We all have had neck pain at some point in our lives. Nowadays as we are spending an increased amount of time with our iPads, pc's and phones, neck pain has become incredibly common.
You don't have to rush to the doctor every time you have neck pain as most of the neck pain gets better with rest but in certain persistent neck pain cases you may require medical attention.
Neck pain lasting more than 12 weeks
Radiating pain, numbness and tingling to the hands which is getting worse
Frequent episodes of acute neck pain whereby you are not able to move your neck
Progressive loss of strength in your hand grip
If you have severe neck pain following a motor vehicle accident or a fall (see a doctor immediately)
Most of the time Doctors will refer the patient to a physiotherapist to further help the patient with pain relief.
A physiotherapist will assess you and give you customized treatment sessions which might involve strengthening / stretching of muscles, mobilizing stiff spinal bones, correction of faulty posture, trigger point releases, lifestyle modification and home exercises.
You don't have to live with neck pain all your life as there are effective ways to overcome them