Gallbladder Polyps: What to Do?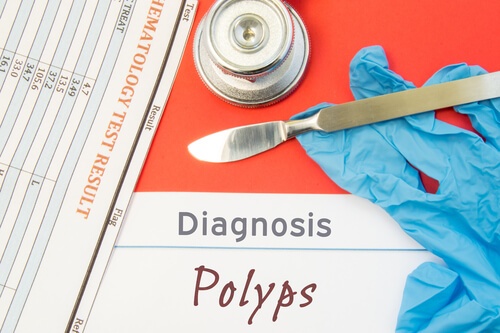 The gallbladder polyps are normally harmless and small but sometimes, they may be cancerous. They may cause pain and colic.
They are composed of cholesterol buildup.

The size of the polyp matters.

The larger the size, the greater risk of becoming cancerous. Smaller than 1 cm polyps are unlikely to be cancerous. Diagnosis is made by ultrasound, positron emission tomography (PET), or CT scan.
Treatment is divided into either wait and watch or cholecystectomy (removal of the gallbladder).
Gall bladder cancer because of polyps that are smaller than 0.5 cm across is rare.
Ultrasound follow-up is recommended every six months for polyps less than 1 cm. Gallbladder polyp starting from 1 cm and more is an indication for cholecystectomy.
Read : Cholelithiasis